Flowering Shrubs @ Heath Park
Flowering Shrubs is delighted to offer an early morning drop off  playgroup, and wraparound service for Rhydypennau, Ton yr Ywen and Howardian Primary Schools at Heath Citizens Community Hall.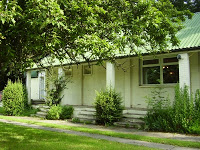 Heath Citizens Community Hall
Heath Park
Off King George V Drive East
Cardiff CF14 4EP
Tel: 07848810554
Playgroup


Our nursery  runs  Monday to Friday  term time only from 8.00am. We offer places for up to 19 children.
Children have access to a wide range of activities inside and outside combining free and more structured play.
Using Welsh Government's Foundation Phase seven areas of learning, we focus on developing children's imagination and creativity using everyday sensory experiences.
Our activities promote:
Creative play
Physical play
Social play
Communication.
Lunch Club
We also offer a Lunch Club for children registered at the playgroup which runs from 11.45am-12.30pm.  Children can be transported to All Saints Church, Cyncoed after lunch for the afternoon session.
Wraparound Service 
We offer an early morning drop off session from 8.30am for 2-5 year olds attending the morning playgroup session.
3 to 11 year olds attending Rhydypenau, Ton Yr Ywen and   Howardian Primary Schools can be dropped off from 8.00am.  Children must be dropped off by 8.30 to ensure that we leave for school on time.
Drop off/pick up from school 
Children who are registered for the morning session at Heath Park who attend the afternoon nursery session at Rhydypenau, Howardian or Ton yr Ywen school can be taken to school by minibus or walking bus.
Children attending the morning nursery session at Howardian, Rhydypenau or Ton yr Ywen Primary Schools can be picked up and taken to All Saints Church, Cyncoed, for the afternoon playgroup there.
After School Club
We are now offering an after school club at Heath Park for children attending Rhydypenau School.
Holiday Club
Our Holiday Club runs Tuesday, Wednesday, Thursdays from 8.00am-6.00pm.
Services
Early morning drop off for 2 to 11 year olds
Playgroup session (minimum two sessions a week)
Lunch club with drop off at Rhydypennau, Howardian  or Ton yr Ywen School
Collection after morning session at Rhydypenau, Howardian or Ton yr Ywen Primary School. Transport to, and attendance at afternoon playgroup at All Saint's Church, Cyncoed
For a link to community hall and nursery flyer:
Map