Flowering Shrubs@ Cyncoed
At All Saints Church, Cyncoed, we provide a morning and afternoon playgroup, a wraparound service for Rhydypenau and Howardian Primary School and an after school club.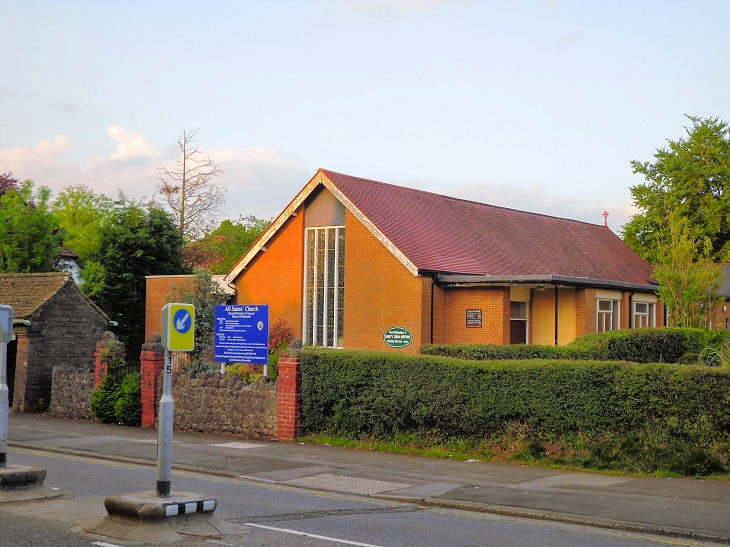 Address:
All Saints Church
256 Cyncoed Rd
Cardiff CF23 6RU
Tel: 07958129385
Fulll Day Care
We are now able to offer full day care for 2 – 12 year olds from 8.00am – 6.00pm. Monday to Friday term time.
Holiday Club
Our holiday Club runs on Tuesday, Wednesday and Thursday's during school holidays. We are closed during the Christmas holidays and the last 2 weeks of the summer holiday.
Playgroup
Our playgroup runs every day during term time for 2 to 5 year olds where we offer places for up to 24 children.
The morning session runs from 9.15 to 11.45am and the afternoon session from 1pm-3.30pm.
Children have access to a wide range of activities inside and outside combining free and more structured play.
Using Welsh Government's Foundation Phase seven areas of learning, we focus on developing children's imagination and creativity using everyday sensory experiences.
Our activities promote:
Creative play
Physical play
Social play
Communication.
Lunch Club
We also offer a Lunch Club for children registered at the playgroup which runs from 11.45am-12.20 pm. Children are supervised while they eat their packed lunch.  Water or milk can be provide.
Wrap Around Service 
We offer an early morning drop off between 8am and 9am for 2-5 year olds attending the morning playgroup session.
3 to 11 year olds attending Rhydypenau Primary School can be dropped off from 8.00am.  Children must be dropped off by 8.30am to ensure we leave for school on time.


Drop off/Pick up from school 
We offer a minibus or walking bus for children registered for the morning session playgroup session who are attending the afternoon nursery session at Rhydypenau or Lakeside Primary School.
We offer pick up from morning nursery at Rhydypenau and Lakeside Primary Schoools and children can attend the afternoon playgroup session at All Saints Church in the afternoon.  We are also able to pick up from the afternoon session at Rhydypenau Primary School.
After School Club
Our lively after school club provides care at the end of the school day for children picked up from Rhydypenau Primary School, and for children who attended the afternoon playgroup session.
Children are provided with a healthy snack and a friendly environment in which they can enjoy a variety of activities.
Children must be picked up by 6pm.
Flowering Shrubs Nursery is located in All Saints Church Cyncoed. This is between the junctions of Cyncoed Avenue and  Werngoch Road.
The playgroup and after-school club are located in the church hall which is to the right as you are facing the church.
For more information about the church use the following links:
Map